Welcome New Corporate Supporter - The Grange!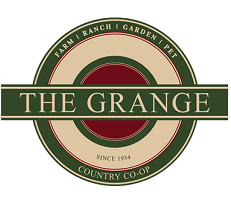 For the Farmer in All of Us™" That's the rallying cry of The Grange here in Issaquah, one of the newest corporate members of FLSSP and a co-sponsor of Parkadilly at Lake Sammamish on July 23.
The Grange is a full-service fuel station pumping diesel, propane and 100% ethanol-free gasoline. The Grange is also a full-service lawn and garden store, a horse tack and supply store, a work and western wear store, and a feed store including dog and cat food and supplies. 
You name it, they've got it along with expert advice — that's probably why they've been around since 1934! Visit them seven days a week at 145 NE Gilman Blvd., Issaquah. Check it out at https://grangesupply.com/