Let's Talk about Bird-Friendly Communities on June 13 at 7 p.m. at Blakely Hall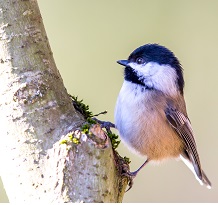 Join with friends and neighbors at a special FREE event presented by Eastside Audubon and sponsored by the Friends of Lake Sammamish State Park at Blakely Hall in the Issaquah Highlands. Learn simple steps you can take in your own backyard to attract birds and ways to get involved in the community to support sustainability in parks and open spaces.
Program is presented by Callie Hall, program coordinator for Eastside Audubon.
Refreshments provided by Friends of Lake Sammamish State Park.
Address: Blakely Hall, Issaquah Highlands, 2250 NE Park Dr., Issaquah
Contact director@flssp.org with any questions – see you there!
Photo by Mick Thompson